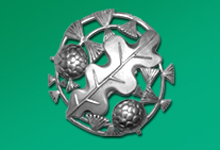 From 21 to 22 of May 2018 a workshop in Krakow – Poland has been organized regarding "Unification of National (Cost members) Riparian Database".
Those participants who work on phytocoenology and database in their countries are welcome to contact : Dejan Mandzukovski (d_mandzukovski[at]yahoo.com)
List of the main presentations :
1 – Keynote speaker, prof. Jan Holeksa: Advantages and disadvantages of phytosociological approach in vegetation ecology and nature protection
2 – Kiril Vassilev: Characterisazion of riparian forest vegetation in Bulgaria – what do we know up to now?
3 – Vladimir Stupar: Riparian forest communities along watercourses in the Sutjeska National Park (SE Bosnia and Herzegovina)
4 – Jan Douda: European classification of floodplain forests: what we can do next.
5 – Michal Slezak: Vegetation classification and ecological features of riparian alder forests and alder carrs in the Slovak Republic.
6 – Jasnica Medak: Riparian forest vegetation in Croatia: problems and perspective
7 – Maria Sibikova: Using phytosociological databases for analyses of level of invasion or temporal changes in floodplain forests
8 – Kiril Vassilev: How to use data from phytocoenological database from SE Europe for broad scale analysis of riparian vegetation
9 – Remigiusz Pielech: Demonstration/training: How to deal with geocoding (=georeferencing) of biological data