About: Yaşar Selman Gültekin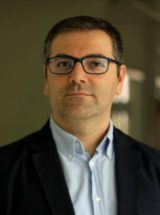 Email :
Web page :
Institution :
Düzce University
Type of activity :
Research/education
Themes of expertise :
Forest management, Forest policy, Participation, Social forestry.
Areas of work :
Turkey, Western Black Sea Region
ORCID number :
0000-0003-0325-4527
Biography :
I started to work as a research assistant in the Department of Forest Economics, Department of Forest Engineering in Düzce University. I completed my master's degree (MSc) in 2009. In 2011, I received my second bachelor's degree from the Business Administration Faculty of Anadolu University. I started my Ph.D. in 2009. I worked with Distinguished Professor Peter M. BENTLER on Structural Equation Modeling and Multivariate Statistical Analysis at the University of California, Los Angeles (UCLA) in the United States of America, California for 12 months between September 2013 and September 2014. I participated in various courses related to the subject (R Studio, EQS, AMOS, LISREL and SPSS courses). In 2015, I received my Ph.D. degree. Since 2016, I have been working as a faculty member at the Department of Forest Engineering, Forest Economics at Forest Faculty, Duzce University.