About: Mirjana Šijačić-Nikolić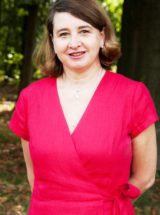 Institution :
Unversity of Belgrade-Faculty of Forestry
Type of activity :
Research/education
Themes of expertise :
reparian restauration
Areas of work :
Conservation of forest genetic resources
Biography :
PhD Mirjana Sijacic-Nikolic was born in Belgrade on April the 19th 1968. In 1991she graduated fromn the University of Belgrade Faculty of Forestry. She defended her master thesis in 1995, and finally her doctoral dissertation in 2001. She was elected Assistant Professor at the Faculty of Forestry of Belgrade University in 2001, Associate Professor in 2007, and Full Professor in 2011.